Digital Natives Planning Group
Aged 13-18 and based in Greater Manchester? Interested in making content for YouTube and Instagram?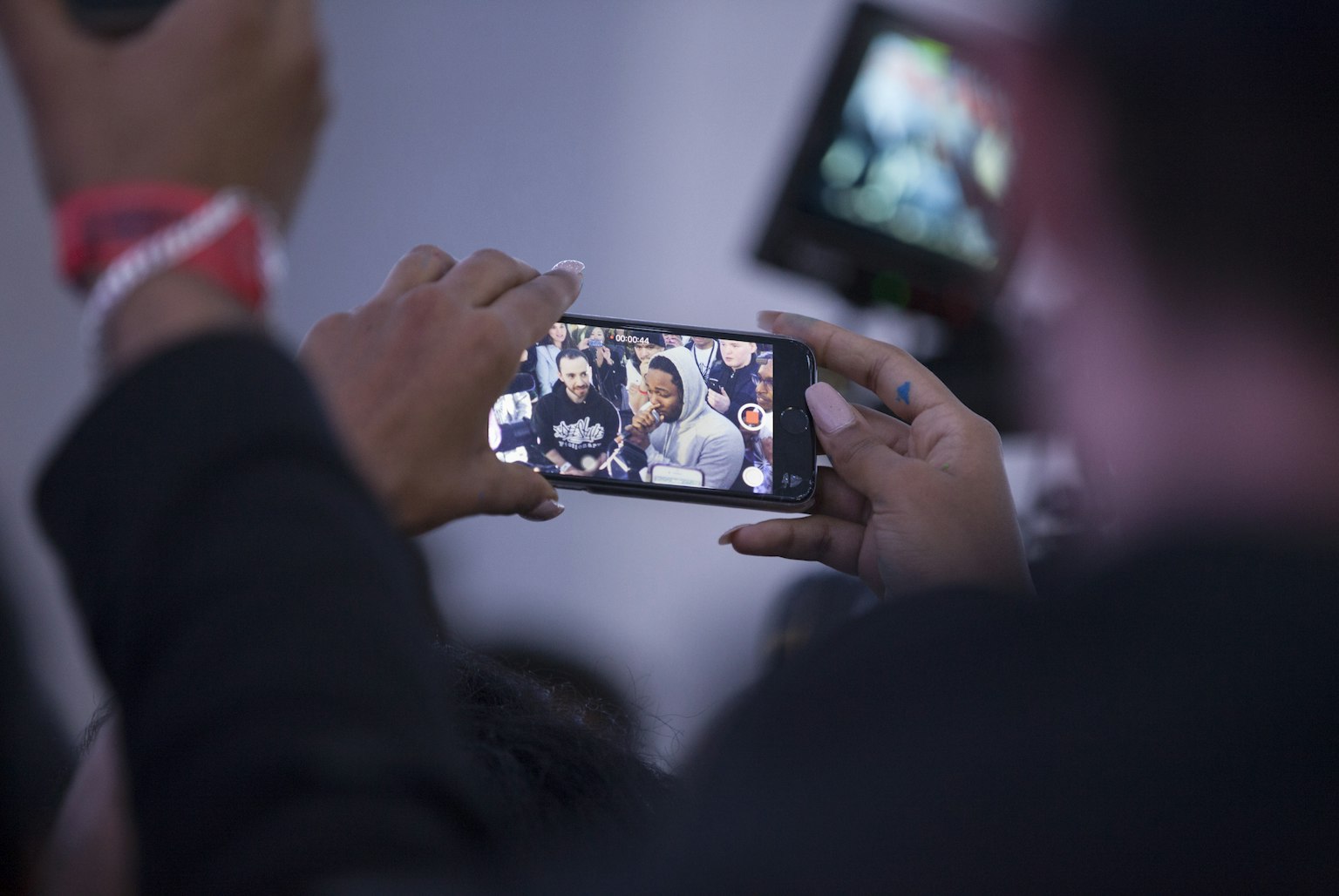 When

February and March

Where

Brighter Sound office
We're looking for passionate young people to help us plan, produce and create fresh new content that will inform and inspire young musicians.
Whether it's online tutorials, new music or interviews with inspiring artists - whatever you think we could be doing or talking about online, we're all ears.
Maybe you're already full of ideas, or maybe you'll discover them along the way. This is a great chance to:
Learn new skills
Meet new people
Create something exciting
What's involved
Stage 1: Planning
If you fancy taking part you'll need to come to three planning sessions at our office in central Manchester (more details below).
At these workshops, we'll work together to turn your initial ideas in a full production plan. The sessions will be led by experienced music leader Phill Howley.
You'll get pizza and £20 (per session) towards your attendance.
Stage 2: Production
After the third session we'll work with you for a further six weeks to bring your ideas to life. Specific dates for these sessions will be decided nearer the time.
You'll be fully supported throughout, with access to:
Budgets
Equipment
Mentoring from the Brighter Sound team
When and where
Monday 6 February - 5-7pm
Monday 27 February - 5-7pm
Monday 20 March - 5-7pm
The more sessions you can make the better. If you can't make every date let us know when you sign up and we'll do our best to make it work.
Our office address is:
First Floor, Green Fish Resource Centre
46-50 Oldham Street
Manchester
M4 1LE
Find us on Google Maps
Sign up
Please complete a short form telling us a bit about you and why you're interested in taking part.
If you're under 16 we'll need consent from a parent, carer or guardian.
If you'd prefer, the form can be completed over the phone. Give us a call on 0161 546 5334, leave a message and someone will be in touch to arrange a time.
Sign up using our Google Form.
Any questions?
If you're interested in taking part, or you are a parent, carer or guardian and would like a chat, please contact us.
Email [email protected] or call 0161 546 5334 and leave a message - we'll ring you back as soon as we can.
digital native
noun
A person born or brought up during the age of digital technology and so familiar with computers and the internet from an early age.