Our Story
We're Brighter Sound, a music development organisation rooted in Manchester and open to the world.
For 22 years we've been creating transformative experiences for young creatives, emerging artists and up-and-coming music professionals.
We pioneer new ways of exploring creative potential. Our projects are a safe space for artists to take risks, connect and collaborate, and develop skills and confidence. Our events are opportunities for audiences to discover the cutting edge of the North's creative talent.
Equalising opportunity is in our DNA. At the heart of everything we do is our commitment to helping create a fairer music world. One where every voice is heard, every community served. Why? Because we think the power of creativity belongs to everyone.
"It's the sort of opportunity that decides a career, turns on a light … the kind of opportunity that can give someone the boost they need for stepping into the next generation of British music."
Bethan, residency participant
What We Do
We produce creative projects, residencies, commissions, training and events that support people to carve their own unique path in music.
We draw on our huge network of partners, industry contacts and established artists to help us do this - whether it's trading bars with Kendrick Lamar or running a record label that champions women and people of marginalised genders.
We're proud of our Northern roots, and so we spread them far and wide – from co-creating global exchange programmes to representing our home city on the world stage as sector lead for Manchester Music City.
See our Past Projects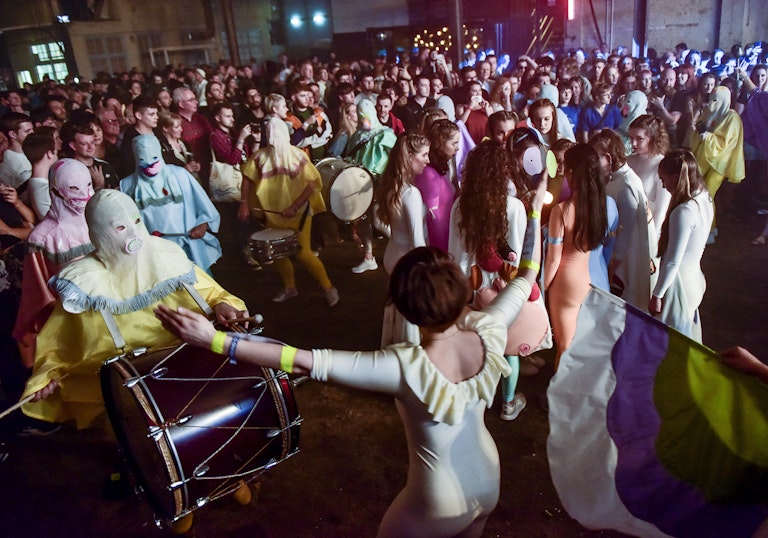 Our Initiatives
We deliver change-making initiatives with partners on our doorstep, and across the world.
Our Team
Like you, everyone at Brighter Sound has a passion for music. We use that passion to develop the music creators, leaders and industry professionals of the future.
Artists and Collaborators
From hip hop icons to some of the most exciting names in experimental music, we've been lucky to work with some truly inspirational artists and collaborators.
Do you share our passion?
We couldn't do what we do without our brilliant network of local and international partners. And we're always open to working with new people and organisations.
Get in touch