Digital Natives Training
Learn the ins and outs of digital content creation and get hands-on experience on this nine week course.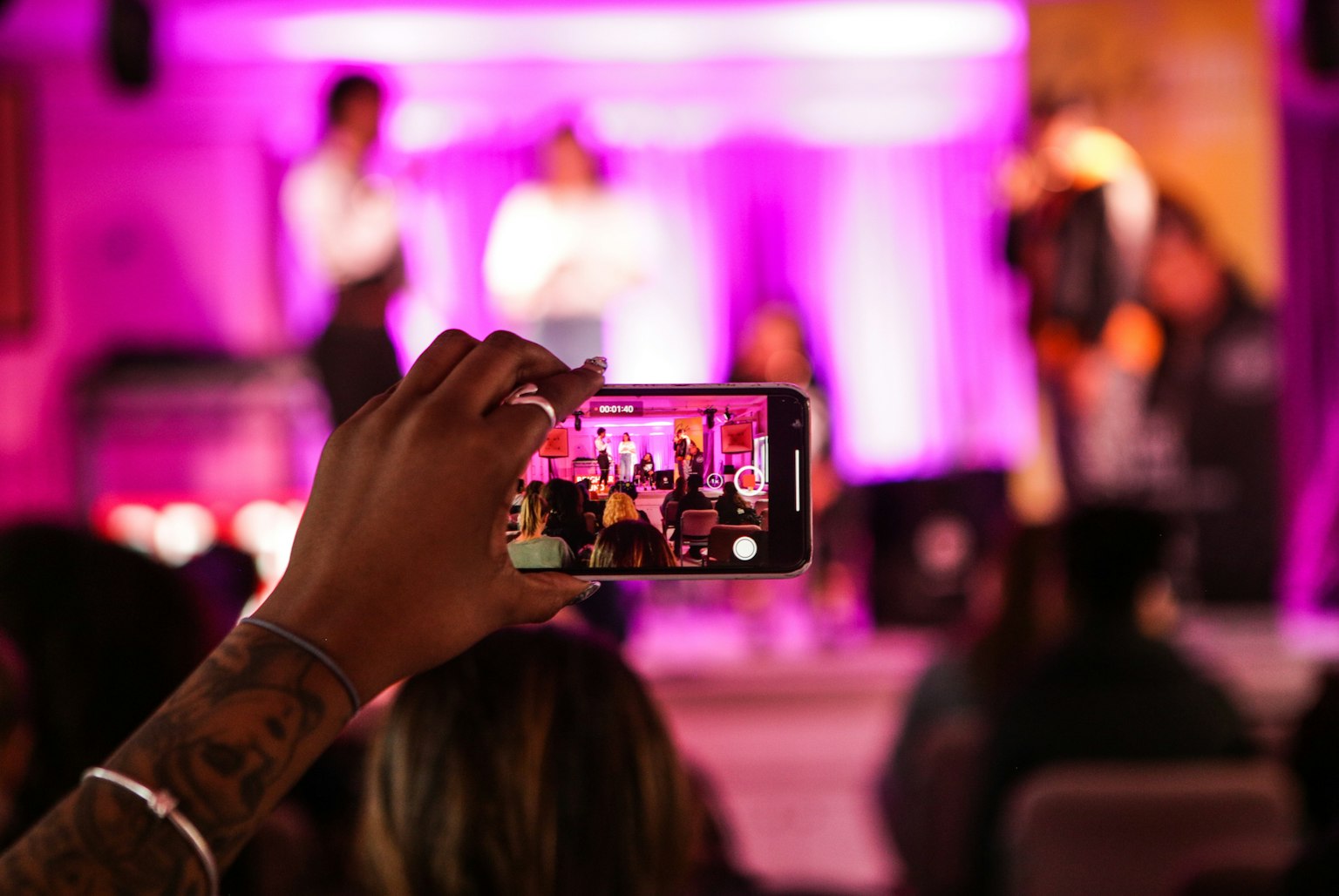 When

15 January - 11 March 2024 (Mondays, 6-8.30pm)

Where

Reform Radio (Bonded Warehouse, 18 Lower Byrom Street, Manchester, M3 4AP)

Deadline

11th December 2023
The Digital Natives training programme is a nine week course designed to develop your content creation skills for social media like Instagram, YouTube and TikTok. Across the course you'll have opportunities to put your skills to use at Brighter Sound projects.
Delivered by Reform Radio's experienced Content and Marketing Team, across the course you'll:
Meet and collaborate with new people
Familiarise yourself with Brighter Sound's vision, values and brand
Learn about interview techniques and camera set ups
Explore content creation on mobile phones
Respond to briefs and pitch to the group
Attend Brighter Sound projects to capture content
Learn about post-production editing
All of this will lead to your group creating engaging content for young people ideal for Brighter Sound's social media channels and/or website. We'll develop your ideas with you across all sessions to make sure you're on the right track.
After the course, you'll be invited to join our Digital Natives collective where you can bring your ideas to shape Brighter Sound's digital marketing strategy, and test out your skills behind the scenes at our projects and events.
Who it's for
We're looking for 10 people aged 13-25 who:
Are passionate about music and telling stories digitally
Actively engage with social media, or are aware of the differences and key benefits between the main platforms
Want to learn new skills in filming, production and interview techniques
Are already making, or thinking about making, digital content of their own
When and where
The project will largely take place at Reform Radio (Bonded Warehouse, 18 Lower Byrom Street, Manchester, M3 4AP).
Mondays, 6-8.30pm, on the following dates in 2024:
15*, 22, 29 January
5, 12**, 19**, 26 February
4, 11 March
As you'll be responding to briefs in groups, it's important you commit to attending all sessions.
*The first session session will take place at our offices (Green Fish Resource Centre, 46-50 Oldham Street, M4 1LE)
**During weeks five and six you'll be in production, shooting on site at Brighter Sound events. We'll agree dates and times with you when the course starts.
Costs
Digital Natives is a fully funded course so free for you to take part.
To help you get to and from the sessions, we can cover your travel costs on public transport.
How to sign up
In our signup form we'll ask you some basic details, along with the following questions:
Tell us what you love about music
What excites you most about being a part of Digital Natives?
You can either answer these questions in writing, or you can record yourself. If you do this, you'll just need to include links to your video or audio recordings. Have a read of our Signup Guidance for more information on how to answer these questions.
We'll have a phone call with everyone who expresses an interest in the course before confirming your place. As we only have 10 spaces available, not everyone who fills in the form will be able to take part this time round.
The deadline to sign up is 9am on Monday 11 December.
We encourage you to sign up before the deadline but don't hesitate to get in touch if you need more time.
You're welcome to apply with support from a personal assistant or carer. If there is anything we can do to help you to apply, please let us know.
Head over to our Google Form to sign up.
Nominate someone
If you know someone who you think would be interested in taking part, why not nominate them?
Send the person's name and email address or social media profile to [email protected] and we'll send them the project details.
Venue access information
Reform Radio is located at Bonded Warehouse which is 0.4 miles from Deansgate (tram or train station) or 0.6 miles from Salford Central.
Reform Radio is fully accessible with a working lift, accessible toilets and ramp access to the studio.
Safer spaces
At all of our projects we aim to create spaces that are welcoming, engaging and supportive. Spaces where everyone is able to be themselves, but also where abuse and discrimination are not tolerated.
Creating a safe and welcoming environment, where everyone is respected and valued, is also at the heart of safeguarding, and Brighter Sound's safeguarding approach.
Read our Safer Spaces Policy for more information.
Got questions?
Get in touch with our Project Coordinator Molly by emailing [email protected].
Or you can give us a call on 0161 546 5334. Please leave a message and we'll get back to you.