Future Known As: Culture and Identity
Be inspired by new perspectives on music-making and the creative process.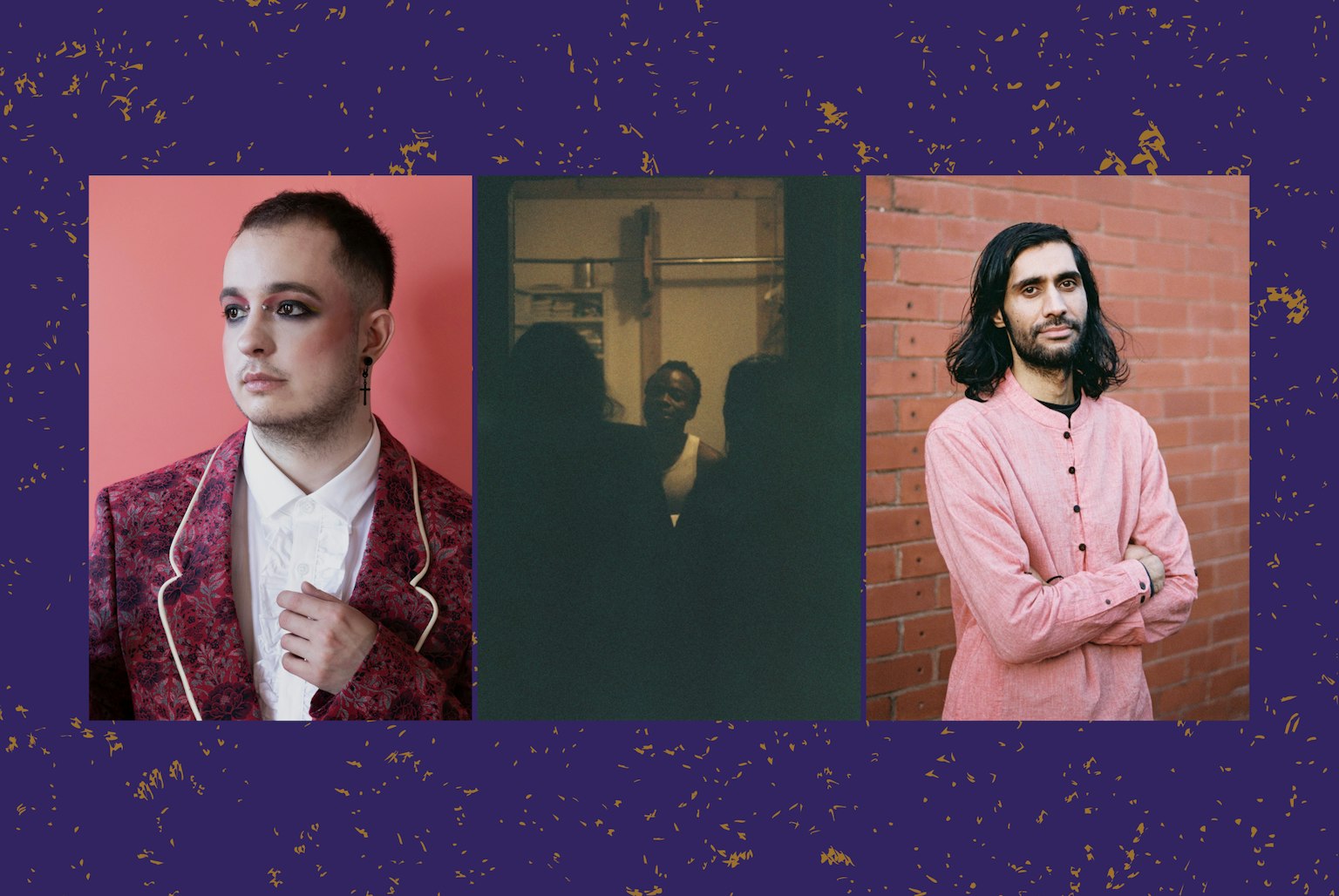 When

Thursday 12 October, 7-10pm

Where

Spirit Studios, Manchester
Future Known As is a series of monthly meet-ups for artists taking place across Manchester. For you if you want to:
Find your unique sound
Get to grips with new musical techniques
Link up with the Northern music scene
Each session is split into three parts:
Hear about another artist's unique style
Explore how to apply their techniques to your work
Chat about your own approaches to making music
About this event
Sit down with HUSK, Samrai and LINTD for a conversation exploring culture and identity within their music-making practice from their respective Irish, Punjabi and Nigerian roots.
The artists will discuss their personal experiences connected to their cultural heritage, and the different journeys and perspectives they embody in their creative practice.
Join us to explore themes of connection, cultural preservation, folklore and how culture can impact sound in an unexpected way.
Tickets
Tickets are free, with an opportunity to donate if you can.
We also have a small budget to cover travel costs. If you'd like to come along but the cost of travel presents a barrier, please contact [email protected].
Access
Spirit Studios is 0.3 miles away from Manchester Piccadilly Station. If you're coming by bus, take the 192 bus from Piccadilly Gardens, get off at Ardwick Green Park and then follow these directions.
The venue has step-free access through the front door.
All rooms are accessible via a lift, including an accessible toilet on the first floor.
Safer Spaces
At all of our projects we aim to create spaces that are welcoming, engaging and supportive. Spaces where everyone is able to be themselves, but also where abuse and discrimination are not tolerated. Read our Safer Spaces Policy for more information.
Got questions?
Get in touch with our Project Coordinator Kinaya by emailing [email protected]. Or you can give us a call on 0161 546 5334. Please leave a message and we'll get back to you.
Other Future Known As events
Commissions and Collaboration with All Trades, Prieste5s and AbuQadim Haqq - 10 November
Use What You've Got with NikNak - 7 December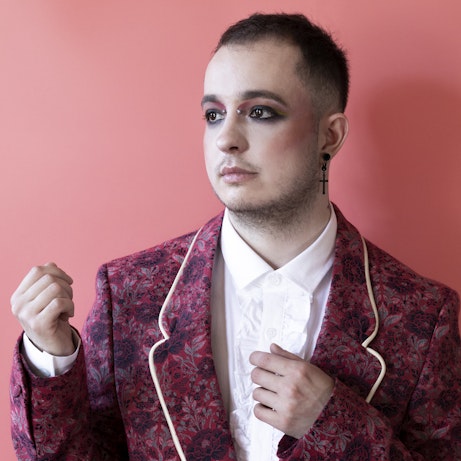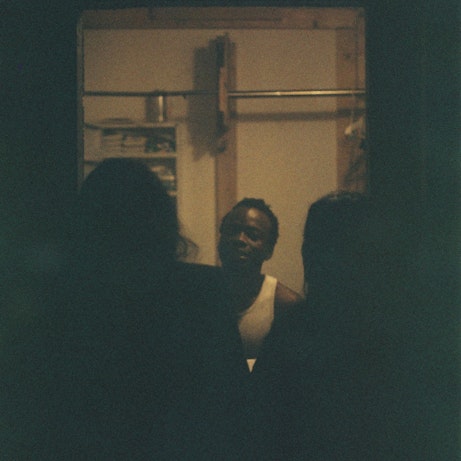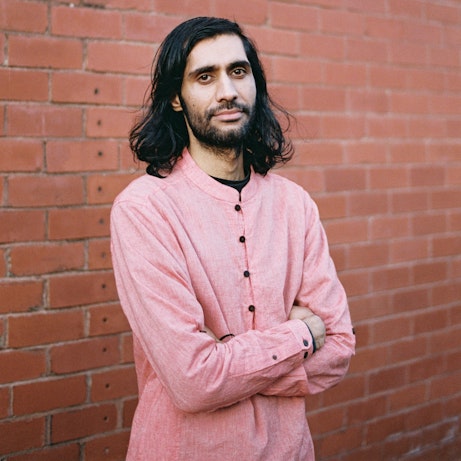 About the Artists
Trans masc and non-binary, HUSK is a self-confessed hairbrush diva, naturally making infectious Gay Disco and 80's Synthpop offering fun, catharsis and unapologetic vibes: "I'm here to take up space in a world that doesn't want me to". Akin to the likes of Dragonette, Christine & The Queens, Pet Shop Boys, Years & Years, and Bright Light Bright Light, with strong disco influences too. HUSK puts Pride front and centre, lending their voice to activism with organisations from the NHS to the weird and wonderful world of queer arts. With the increase in LGBTQ+ hate, particularly towards the trans community, visibility, representation and empowerment through music, has never been more important!
Iyunoluwanimi Yemi-Shodimu (aka LINTD) is a Nigerian musician, composer, and visual producer. His practice primarily revolves around manufacturing and then existing in the speculative. He speculates worlds where the marginalised, the global majority, himself, and everyone in between can exist in their complex identities and thrive in their deepest desires and then to add detail, flesh, and texture to these worlds so that we may find solace and empowerment within them.
Musician, DJ and facilitator (Balraj) Samrai is one of the founding members of Manchester's Swing Ting party and record label – profiled by the Guardian, Resident Advisor, FACT magazine & Bandcamp Daily. He's also the co-founder of SEEN Magazine created by global majority and marginalised communities which aims to celebrate unheard voices and stories. Balraj has been a guest on BBC Asian Network, Radio 1, 1Xtra & BBC 6 Music as well as co-hosting a radio show on NTS Live. He's released music on record labels such as Unknown to the Unknown, Don't Be Afraid, Keysound, Niche N Bump, Night Slugs & Fat City, performing, recording & delivering workshops all over Europe as well as in Armenia, Canada, Colombia, Jamaica, India & Thailand.
Credits
Supported by Spirit Studios and Eastern Bloc Records, with funding from Arts Council England, Youth Music, Manchester City Council, GMCA, Foyle Foundation and PRS Foundation as a Talent Development Partner (supported by PPL).