Mentoring Programme
Are you an artist or industry professional and need help navigating the next steps of your music career?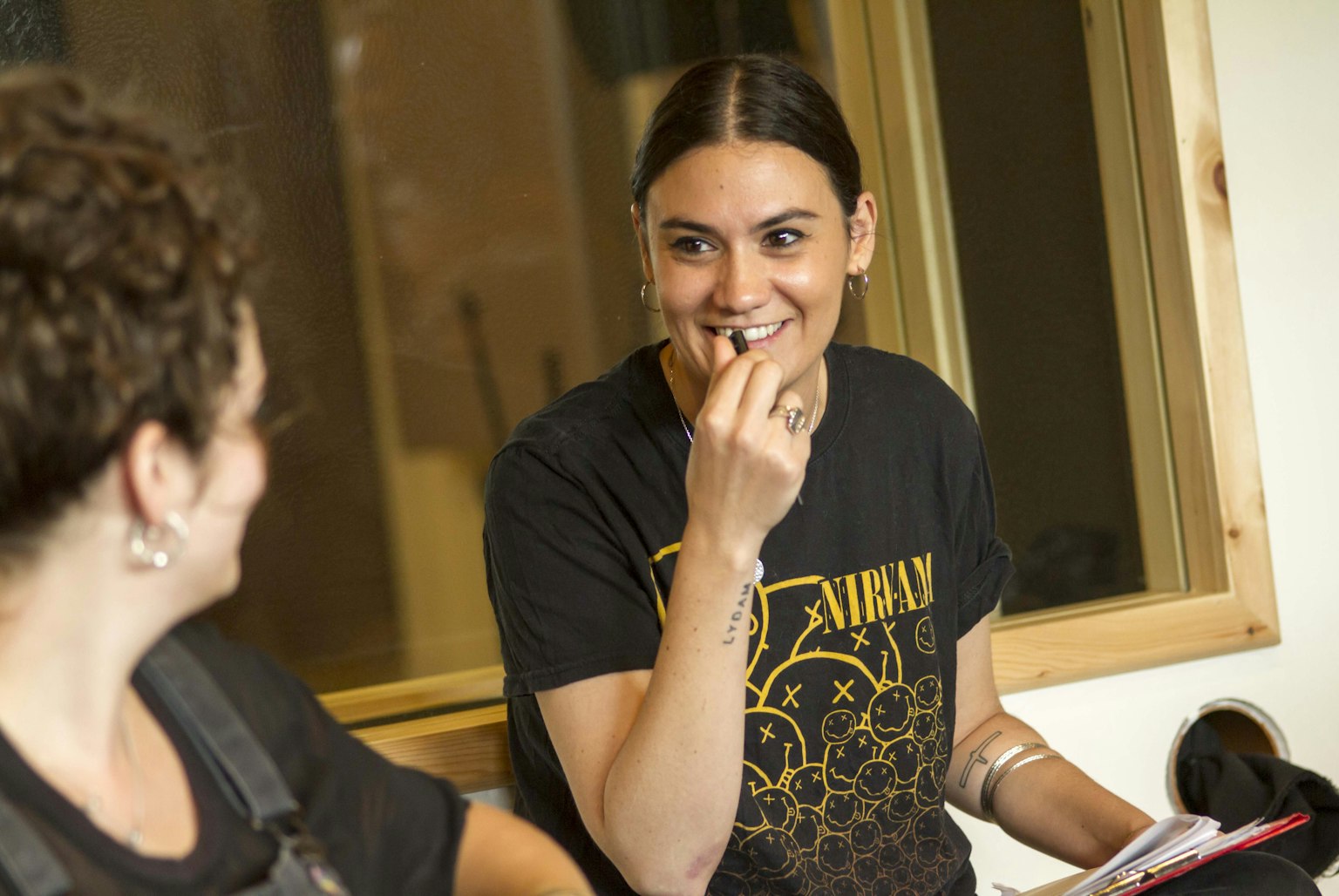 Apply to our 2023 Mentoring Programme and get tailored support from established artists and music professionals.
Open to emerging artists and groups of all genres and styles, as well as up-and-coming industry professionals.
This programme hands the mic to you. Tell us what support you're after. We'll meet you where you are and focus on what you need.
Maybe you need help to:
Build up your audiences
Find your way around the industry and make connections
Shape your artistic identity, on and off stage
Or something else entirely, just let us know.
We have connections with people all across the industry who could offer guidance and support. However you're welcome to apply with an idea of who you'd like to work with. We'll do our best to match you!
Previous mentees/mentors include:
NIIX and Låpsley
Lara Jones and Anna Meredith
Caveman and Bellatrix
Ioana Selaru and Max Richter
This is for you if you're…
An emerging artist/band/industry professional in the early-mid stages of your career. We recognise there are diverse routes into the industry and 'emerging' looks different to different people
At a bit of a crossroads in your career and looking for some guidance
Aged 16+ (there is no upper age limit)
To support the Northern music scene, we'll prioritise applications from people in the North of England (such as the North East, North West and Yorkshire regions). However we're open to hearing from people across the UK.
What's involved
Over six months you'll receive:
Up to four meetings with a mentor, online or in-person
Presentations from industry and artistic leaders
Group discussions with other mentees, creating a network of peers to share skills and reflect collectively on experiences and learning
"The great thing about the Programme is that the mentor you're given is completely personalised for what you need. I walked away feeling validated as an artist."
Lara Jones, previous mentee
How to apply
Firstly, check out our Guidance Notes. They include more information about how you'll be assessed and a few other things to bear in mind.
Once you've done that, please complete our Google Form.
You can either answer the questions in writing, or you can record yourself. If you do this, you'll just need to include links to your video or audio recordings in the form.
The application deadline is 11pm on Monday 3 April. We encourage you to submit your application before the deadline but don't hesitate to get in touch if you need more time.
You're welcome to apply with support from a personal assistant or carer. If there is anything we can do to help you to apply, please let us know.
"Without this support I wouldn't have had a clue how to unpick everything into manageable chunks. I feel as though I've been supported to trust and deliver my practice more than I did before."
Clare McNulty, previous mentee
Got questions?
If you're unsure about whether this is right for you, or simply want to chat to someone about the programme please get in touch.
You can email Tim and Kinaya at [email protected].
Or give us a call on 0161 546 5334. Please leave a message and we will get back to you.
Safer Spaces
At all of our projects we aim to create spaces that are welcoming, engaging and supportive. Spaces where everyone is able to be themselves, but also where abuse and discrimination are not tolerated.
Read our Safer Spaces Policy for more information.
Hear from previous mentees
NikNak, Dirty Freud and Jamaal Monarch reflect on their experience
KAZE, Caveman and Sanja Cin talk about what they got out of the programme