Reverb
Take your tunes to the next level and perform live at one of Manchester's most iconic gig venues.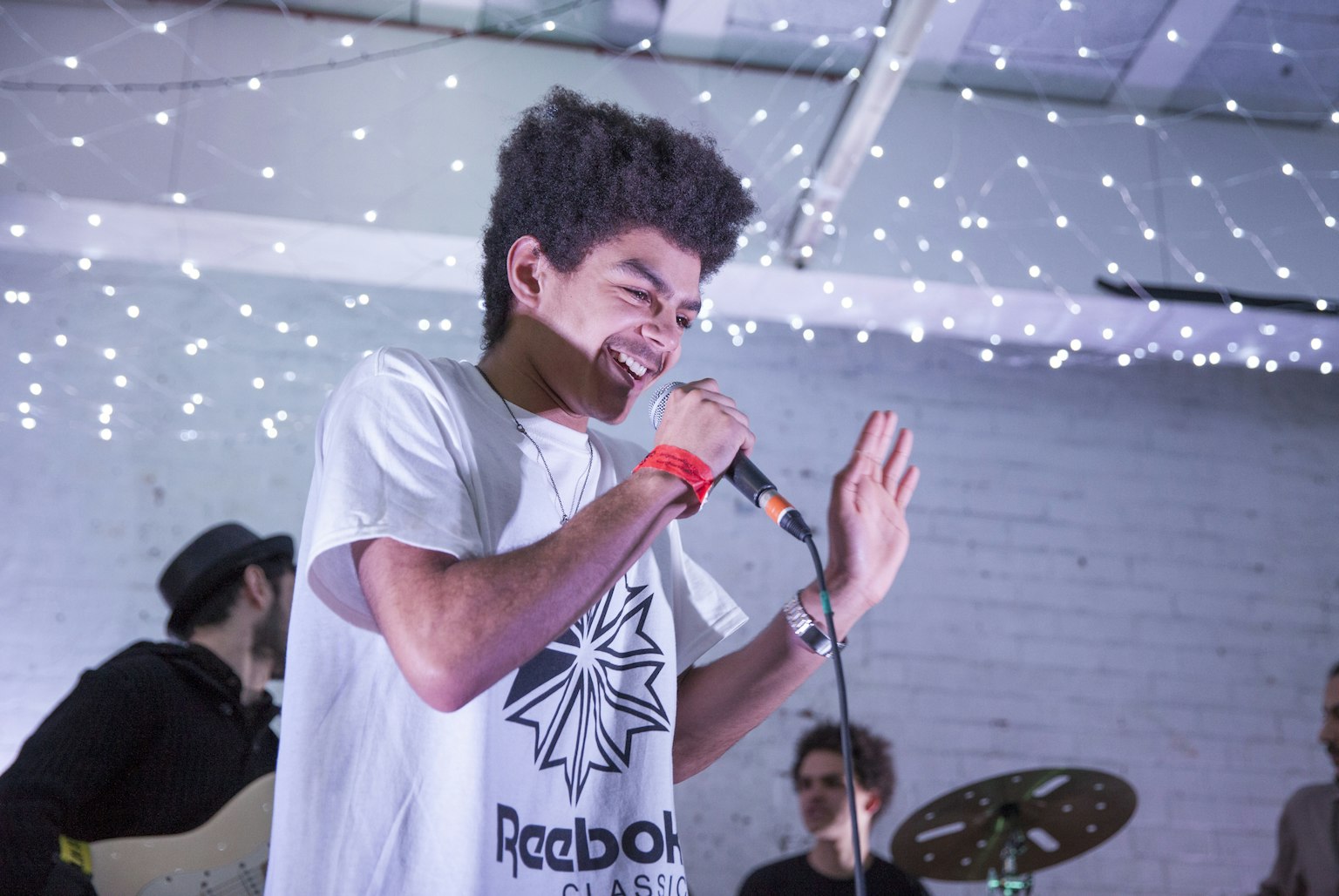 When

Thursdays, 6-8pm

Where

The Deaf Institute, Manchester
Join us at The Deaf Institute and take your tunes from your bedroom to the stage.
Bring your ideas - they don't need to be polished - and we'll help you get them ready for a live audience!
A free project for musicians, producers, rappers (or any other kind of musician) aged 13-18.
This is for you if you...
Have songs or tracks you want to develop
Are interested in collaboration and want to bring your tunes to life with other musicians
Want to get some experience performing live
Who's involved
You'll be supported by three experienced music educators:
Phill Howley - a musician who plays drums in Honeyfeet and Shyfinger
Chesqua - a songwriter and artist
Balraj Samrai - a DJ, producer and founder of the Swing Ting record label
When and where
Reverb will take place at The Deaf Institute (135 Grosvenor Street, Manchester, M1 7HE).
The first session will be a chance to chat through and share some of your ideas. You'll then have 3 rehearsals, plus a masterclass. The final session will be a live night which will be open to friends, family and other gig goers.
Thursday 8 June, 6-8pm (introduction)
Thursday 15 June, 6-8pm (rehearsal)
Thursday 22 June, 6-8pm (masterclass with Lady Ice and Natasha Arciniega)
Thursday 29 June, 6-8pm (rehearsal)
Thursday 6 July, 6-8pm (rehearsal)
Thursday 13 July (live night), approx. 5-9pm
We'd love it if you could attend all of the sessions but if you can't make every date, please let us know when you sign up and we'll do our best to make it work.
If you're just interested in the workshop, that's fine too! Sign up to hear tips and tricks to playing live to an audience in a way that suits you.
Costs
Reverb is free to take part.
To help you get to and from the sessions, we can cover your travel costs on public transport.
Interested?
Sign up using our Google Form.
If you're under 16, you'll need to ask a parent, carer or guardian for their consent.
If you'd prefer, the form can be completed over the phone.
Access information
The Deaf Institute is not wheelchair accessible.
If there is anything we can do to help you take part, please let us know when you sign up.
This is particularly important if you are D/deaf, Disabled or Neurodivergent, or have any physical or mental health conditions that you'd like to make us aware of.
Please let us know if you'd prefer to chat this through with one of our team.
Get in touch
If you have any questions, or you are a parent, carer or guardian and would like a chat, please get in touch!
Give us a call on 07517 416017, or email Molly Graham at [email protected].