A Week with Nubya Garcia
Set your sound free on this creative residency led by the multi-award-winning saxophonist and composer.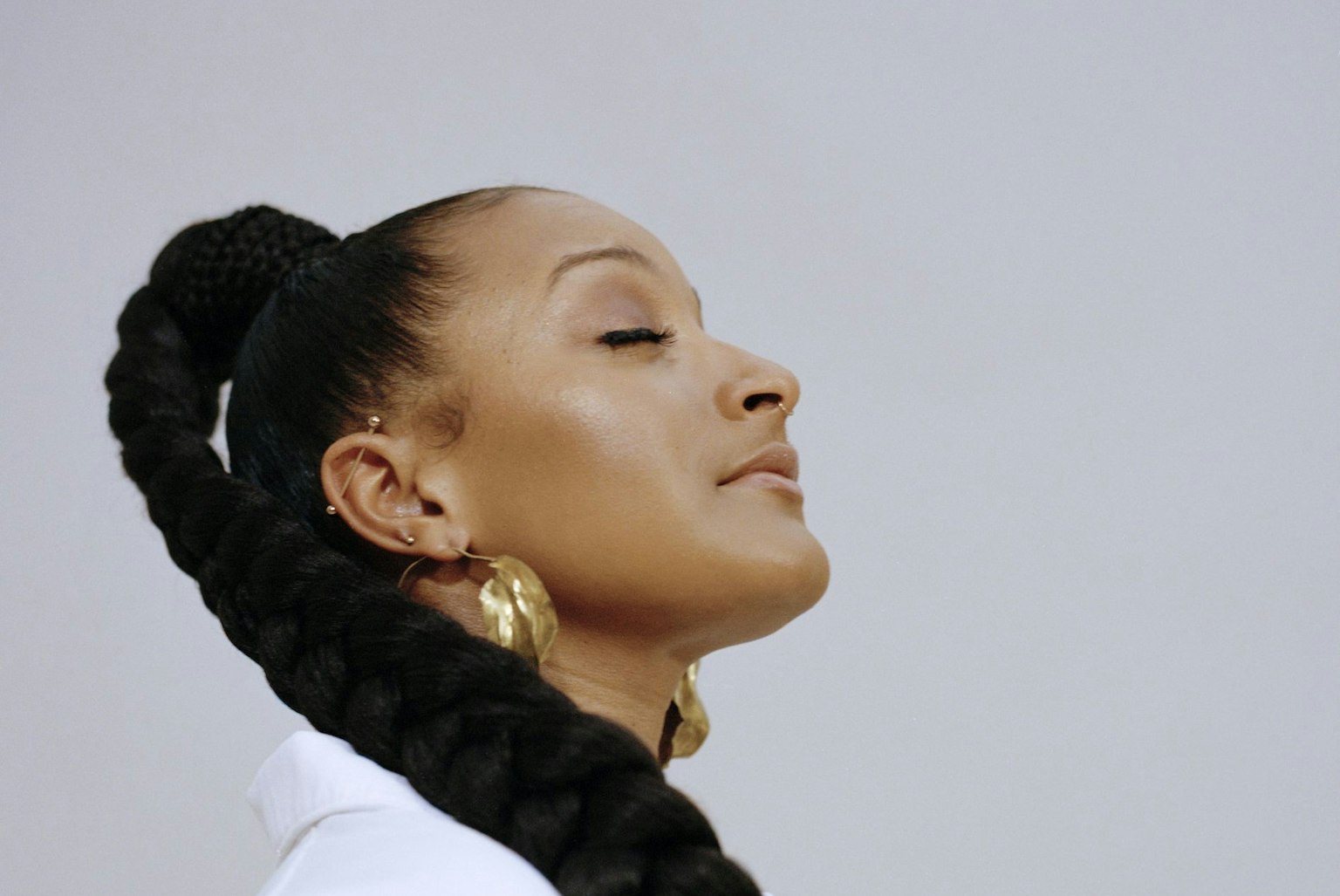 When

March and April 2023

Where

Bradford

Deadline

30th January 2023

Part of the Initiative
About the project
A Week with Nubya Garcia is a space for emerging musicians of all genres, styles and backgrounds to:
Experiment with new ways of making music
Connect to new collaborators
Develop their artistic practice
Selected artists will work with critically acclaimed musician Nubya Garcia over four days in Bradford, with a live performance on the final evening.
During the week, Nubya will share her experiences and knowledge of playing live, touring, releasing music, and much more.
A Week with Nubya Garcia is a partnership between Brighter Sound and Bradford Producing Hub.
This is for you if...
You're an emerging artist in the early-mid stages of your career. We recognise there are diverse routes into the industry and 'emerging' looks different to different people.
You're open to challenging yourself artistically, and are interested in unlocking new ways of creating music. Maybe you have notebooks (or notes on your phone) full of ideas, lyrics and arrangements you're itching to do more with!
Who it's for
The music industry needs to change. As part of our All Things Equal initiative this project is open to women and people of marginalised genders.
By this we mean:
All Women, including Trans Women
Non-Binary and Agender People
Gender Fluid and Genderqueer People
Trans Men and Trans Masculine People
Intersex People
We also know that more needs to be done to address intersectional barriers in the music industry.
We're particularly keen to hear from additional marginalised communities. This includes Black, South Asian and ethnically diverse people, and people with lived experience of disability.
To support the Northern music scene, we'll prioritise applications from people based in Bradford and the North of England (North East, North West and Yorkshire regions).
"This is an opportunity to hold space for everyone's creativity, and create something completely improvised together. It is a space for you to bring ideas you've been working on, to challenge your writing skills using different instrumentation sets. It is a space for us to build tunes together, to form relationships within and to the music. We'll spend some time looking at how each of us creates and aim to find ways to untangle creative blocks. I want you to feel free to expand your creative selves, and be kinder to yourselves in your creative zone."
Nubya Garcia
Costs
This is a free development opportunity for emerging artists. To help you take part we can provide bursaries, and cover access and travel costs.
Bursaries are a contribution towards your time to help you attend when you might otherwise be working. You can claim up to £75 per day.
Access costs are for additional costs you may have to pay to enable you to attend; things like disability support, translation or childcare.
Travel costs can help you get to and from the project using public transport.
If you receive a place on the project, we'll speak to you to find out more about what you need.
Project dates
Monday 20th March
Online introductory meeting (time to be confirmed)

Monday 27th-Thursday 30th March
Residency in Bradford (approx. 10am-4pm)

Thursday 30th March
Live performance in Bradford (approx. 6-11pm)

Tuesday 11th April
Online workshop led by industry professional Jayne Stynes (6.30pm-8.30pm)
How to apply
In our application form we'll ask you some basic details, along with the following questions.
Tell us a little bit about yourself and the music you make.
What do you think is a musical or creative strength of yours? And what is something that you'd like to get better at?
What do you feel or find is a current hurdle to your career progression? This can be socially, creatively or professionally.
Why is collaboration important to you?
You can either answer these questions in writing, or you can record yourself. If you do this, you'll just need to include links to your video or audio recordings.
The application deadline is 11pm on Monday 30th January 2023. We encourage you to submit your application before the deadline but don't hesitate to get in touch if you need more time.
You're welcome to apply with support from a personal assistant or carer. If there is anything we can do to help you to apply, please let us know.
Head over to our Google Form to apply.
Any questions?
Get in touch with our Project Coordinator Kinaya by emailing [email protected].
Head to our Instagram from 7pm on Wednesday 25 January to hear Kate (our Head of Programmes) and Sinead (Bradford Producing Hub) chatting about the project. Tune in to find out more and get your questions answered!
Or you can give us a call on 0161 546 5334. Please leave a message and we will get back to you.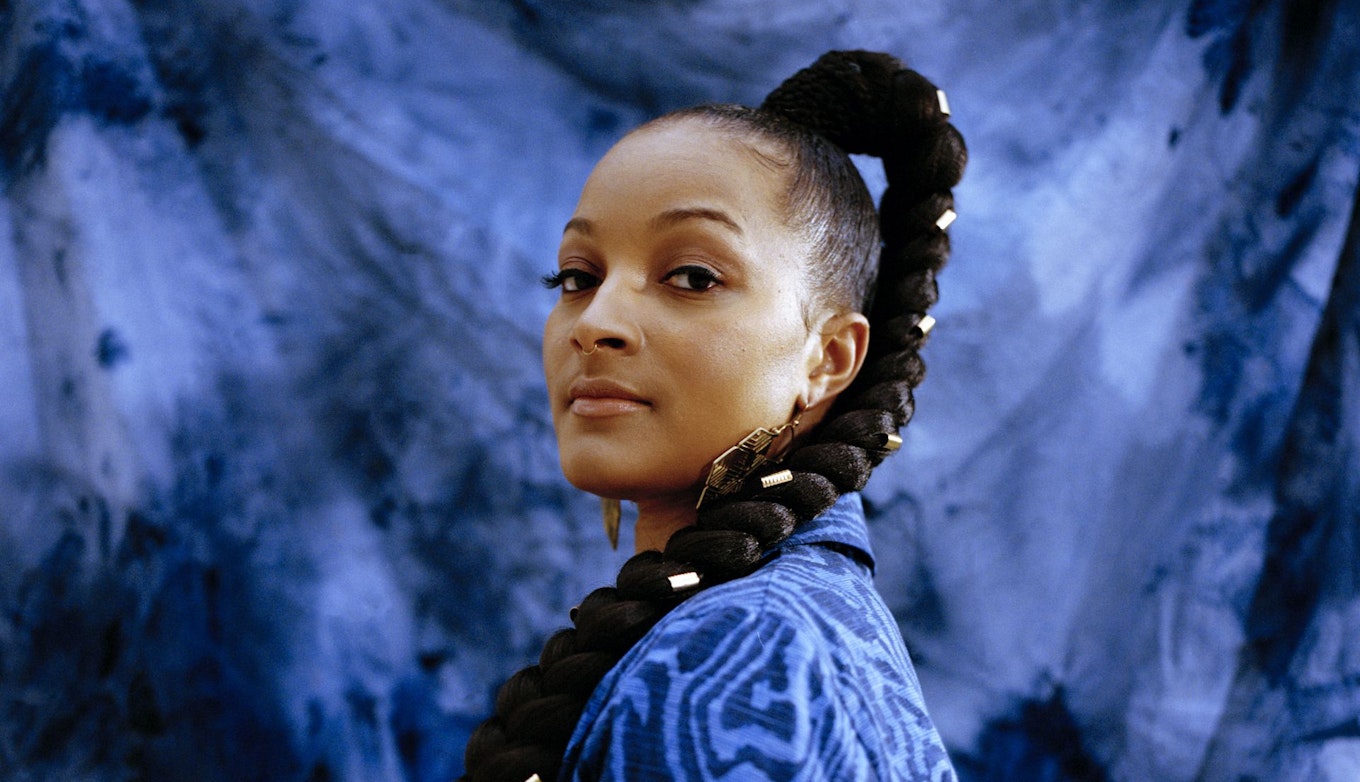 About Nubya Garcia
Nubya Garcia is a multi-award-winning saxophonist and composer who studied under pianist Nikki Yeoh at Camden Music. She was a member of Gary Crosby's Tomorrow's Warriors in her late teens, before completing her training at Trinity Laban.
Her debut album SOURCE, released under the iconic Concord Jazz, was received with wide critical acclaim. Following her album release, the London-based jazz player debuted on NPR's Tiny Desk (Home) Concert, coming off the heels of a Pitchfork 'Best New Music' honour and a Rolling Stone 'Album of the Month' mention. The New York Times described SOURCE as "a life's worth of experiences in an hour-long listen."